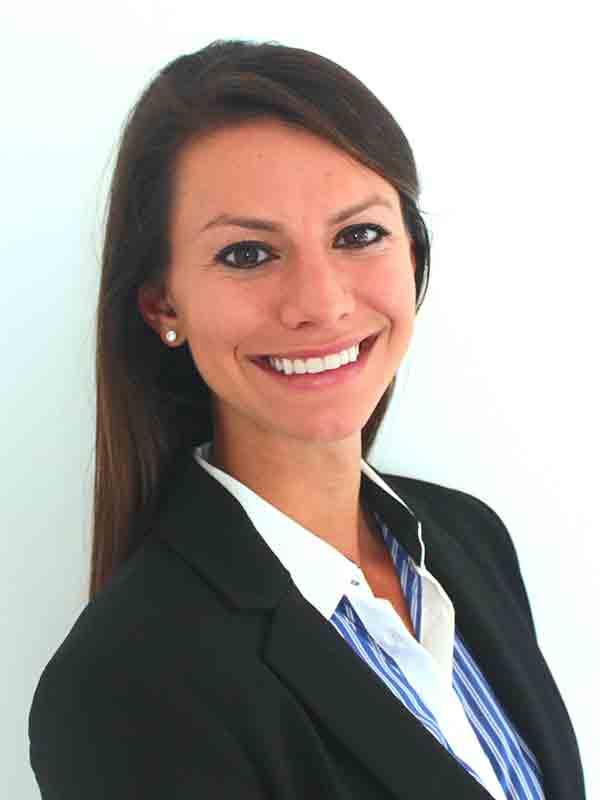 ---
Dr. Page Giambanco received her DDS from NYU College of Dentistry. She was awarded the Dr. Bernard E. Rudner Memorial Award for her superior performance in providing oral comprehensive care and administering a dental practice. She also founded the first Public Health Dentistry Club at NYU which was awarded a President's Service Award for outstanding community service efforts. Following receipt of her DDS from NYU, Dr. Giambanco continued her dental education at Stony Brook University Hospital's General Practice Residency program. Dr. Giambanco worked alongside Dr. David Plosky as Chief resident.
During her training at Stony Brook she practiced all aspects of general dentistry with emphasis on complex full mouth restorations and implant dentistry. Dr. Giambanco's goal is to make every patient feel comfortable in the dental chair and confident in their smile. She is currently an active member of the American Dental Association, New York State Dental Association and the Suffolk County Dental Society.
On a personal note, Dr. Giambanco competed in Division 1 college Cross Country and Track and Field for University of Miami and Stony Brook University. Dr. Giambanco believes being a college athlete taught her discipline and dedication which she now translates into her dental career. In her free time, she runs many miles in trails around Long Island, exploring new parks with her husband. She also enjoys supporting the Hofstra Cross Country and Track team, of which her husband is the Head Coach.
Dr. Giambanco grew up in Tampa, Florida but currently resides in Bayville, New York.